Epistle 125
1656

The Wonderer
FRIENDS, To you all this is the Word of the Lord: Know the Seed of God in one another, which Seed is Christ. Look not out, then ye will not Wonder, but will be a-top of the Wonderer. The Seed, which is Christ, being known in one another, which the Promise of God is to, every one of you know the Promises fulfilled in you; whereby ye may all know the Flesh of Christ your Food, and know his Reign. And quench not the Spirit, and stop not the Power; but dwell in that, which doth stop and quench the Deceit: And to you this ...
Quaker Jane Recommended Reading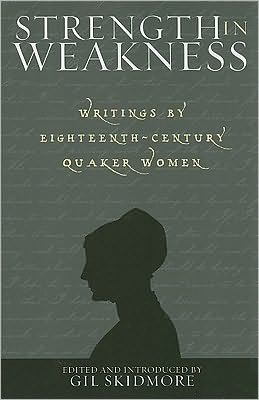 Lovely collection of the writings of a number of 18th Century Quaker women.