Epistle 106
1655

To Friends, to keep in the Life, out of Janglings
FRIENDS, Stand faithful to your Measures of the Gift of God, which cometh from him, who was, before the World was made; that ye may stand over the World, and all the betraying Spirits in it, that nothing may reign, but Life in you all. And keep out of Janglings and Parties, in that, which is able to keep you above them all to God; in that all wait. And the Bustlings of the World keep out of, in the Covenant of Peace with God.

G.F.
Quaker Jane Recommended Reading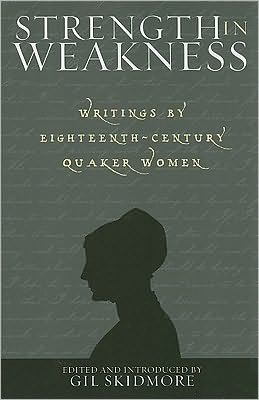 Lovely collection of the writings of a number of 18th Century Quaker women.