Epistle 173
1659
"A bad Meeting"
ALL Friends, Take heed of running on in a Form, lest ye do lose the Power; but keep in the Power and Seed of God, in which ye will live in the Substance. And at any Disputes, take heed: many may be lifted up in the Victory and Conquest, and after have a Joy in the Prophecies and Openings, and after fall. And if Bablers come, and Janglers say, They have a bad Meeting; and so, the murmuring Nature getteth up, out of Patience, and the Seed, which beareth all things and suffereth all things, which keepeth down that, which ...
Quaker Jane Recommended Reading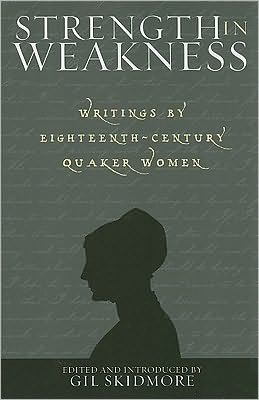 Lovely collection of the writings of a number of 18th Century Quaker women.