Epistle 159
1658
Weakness and Infirmities
DEAR Friends, All dwell in the Everlasting Seed of God, Christ Jesus, in whom ye have Health and Strength, Life and Dominion, and Power over all Weaknesses. And keep your Minds in the Strength of the Almighty, not in Weakness, nor in the Infirmities, but in the Lord's Power, which was, before Weakness and Infirmities were; and then in that Power ye will find Life and Refreshment from the God of Strength. And so in the Power of God, that is over all, keep your Minds in the Life and Peace of God, and in the ...
Quaker Jane Recommended Reading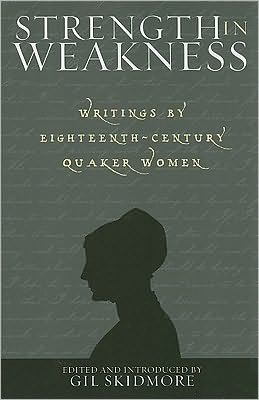 Lovely collection of the writings of a number of 18th Century Quaker women.