Epistle 84
1655

To Friends, to sit under their own Vine
MY Dear Friends, Sit every one of you under your own Vine, and there none shall make you afraid; and in that ye will bring forth Fruit to God abundantly, to his Praise. and in the Vine as ye abide, ye will all become Heirs of Christ, and come all to know the Seed, which is Heir of the Power of the World, where there is no End; and Heirs of the Kingdom, and so possess that. And live in the Seed, the Top-Stone, which was before Enmity was, in which ye will feel Unity and Vertue, and Love ...
Quaker Jane Recommended Reading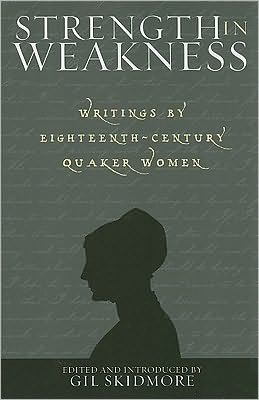 Lovely collection of the writings of a number of 18th Century Quaker women.