Epistle 206
1661
"A Secret Chamber"
KEEP in the Power of the Lord God, that goes over all the World, that none of your Flight may be in the Winter. And beware lest any of your Flight be on the Sabbath Day, (which the signification of it is Rest) but all in the Power of the Living God abide, in which ye may feel Life, Peace and Rest, and an abiding Place; a secret Chamber to turn into, till the Indignation and Wrath of the Lord be past, which is to come over all Transgressors. . . .

Therefore in the Life, Power and Love of God all ...
Quaker Jane Recommended Reading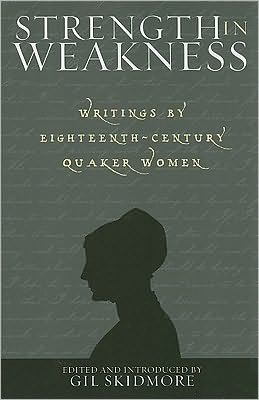 Lovely collection of the writings of a number of 18th Century Quaker women.