Epistle 229
1664
Sure Anchor
FRIENDS, . . . Let all your Minds be Heavenly and not Earthly: Let all your Minds be Spiritual, and kept above that which is Carnal; then they are kept out of Death, in Life and in Peace. For the Invisible is above all the Visible, and the Immortal is above the Mortal, and the Eternal is above the External, and the Incorruptible above the Corruptible, As Life is above Death, and Truth is above Error and Falshood, and Light is above Darkness . . . and the true Belief, and Faith and Hope is above the false Belief, which ...
Quaker Jane Recommended Reading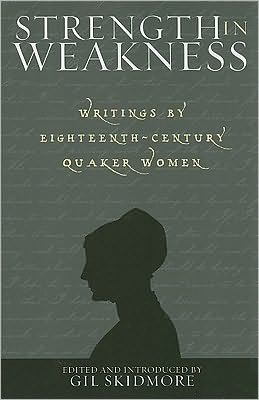 Lovely collection of the writings of a number of 18th Century Quaker women.