Epistle 49
1653
"Unity in the Light"
. . . AND let Love proceed one towards another, from the Faith, which purifies, that all Actions to the Light may be brought, that all Deeds contrary to the Light, may with it be Condemned; that in Peace and Righteousness ye may all grow up in that which is Eternal, guided to him who is Eternal, taking all heed to the Measure of God's Grace, that with it your Minds may be guided up to God, the Father of Life, and all your Minds with the Eternal kept to him, who is Eternal: That the Kingdom of God ...
Quaker Jane Recommended Reading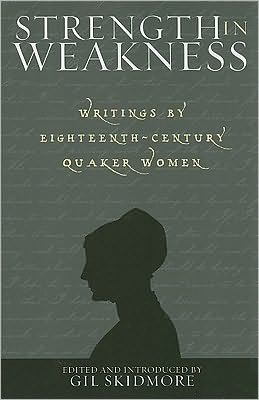 Lovely collection of the writings of a number of 18th Century Quaker women.