Epistle 104
1655

"Safety in the Power
ALL Friends every where, in the Power of God dwell, and know that over all to keep you. And lose not the Power of God, which keeps down, tames and breaks all wild, unruly, rash and hasty Spirits, which will run without the Power; which Spirits reach not to the Seed and Witness of God in Men, and strike not through the Earthly, neither receive Wisdom to be ordered to the Glory of the Lord God. And there is Safety in the Power; and there is the Wisdom of the MOst-High felt, and the Power of the Endless ...
Quaker Jane Recommended Reading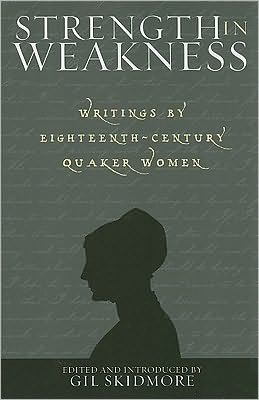 Lovely collection of the writings of a number of 18th Century Quaker women.