Epistle 208
1661
"Preaching . . . when Words are not uttered"
ALL ye Prisoners of the Lord for his Truth sake, and for keeping the Testimony of Jesus Christ . . . your Patience must overcome all the rough Spirits in the World, and your Love must bear all things. For Patience obtains the Crown, which is Immortal. . . . So, it is the Lamb must have Victory over all the unclean, airy Spirits, and over him that is out of the Truth. So, be Meek and Low. . . . So, put on Courage, put on Patience. Let your Loyalty be known for your King, that hath ...
Quaker Jane Recommended Reading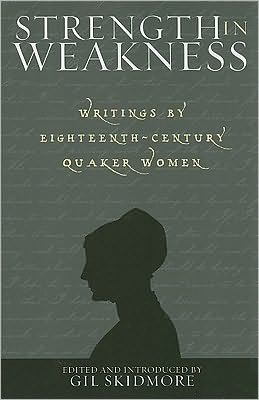 Lovely collection of the writings of a number of 18th Century Quaker women.