Epistle 169
1658
Obedience to the Power
AND now, Friends, if any be moved of the Lord God by his Power, be Obedient to it, and wait in the Life and in the Power, and it will direct you to the Glory of God, in his Wisdom, not to abuse it; that whatsoever ye do, ye may do it to his Glory, ye answering the Just Principle of God in every one. . . .

And Friends all every where, dwell in the Love and Fear of the Lord God, and in Peace one with another, and in the Power and Life of the Lord God keep your Meetings; and live in the Mystery of ...
Quaker Jane Recommended Reading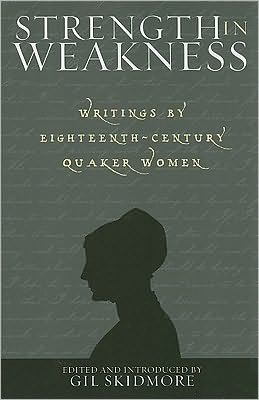 Lovely collection of the writings of a number of 18th Century Quaker women.