Epistle 169

"The Anchor Holds"
TO all the Elect, Chosen and Faithful, who . . . are the Gold tried in the Fire. Who have been tried by Goods spoiling, by Bonds, by Whippings, by Mockings and Reproaches . . . and some have been tried unto Death; and ye have proved to be the pure Gold, that hath come out brighter and brighter. Who have not feared the Waves of the Sea, nor the Winds; who fears not the Storms nor the Weather; whose Anchor holds, which is the Hope, the Mystery, which anchors the Soul which is Immortal, to the Immortal God. . . ...
Quaker Jane Recommended Reading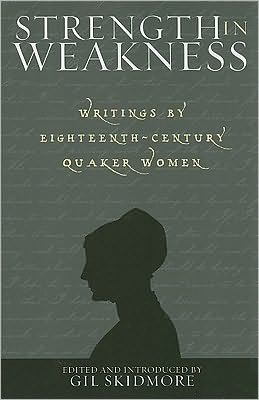 Lovely collection of the writings of a number of 18th Century Quaker women.