Epistle 264
1669
"A heavenly and spiritual Joyning"
NOW, all Friends, who have known the Power of God, and do believe in the Light of Jesus Christ, who is your High-Priest . . . you come to know him to be your Teacher, and to hear him in all things, and that God may work all your Works in you and for you. And all such pretended Friends or Friends that have gone to the Priests to marry them, . . . it is not the Bishop's nor Priest's work to marry People . . . nor you never read throughout the Holy Scriptures, that either Priests or ...
Quaker Jane Recommended Reading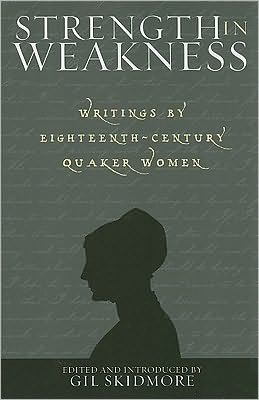 Lovely collection of the writings of a number of 18th Century Quaker women.