Epistle 403
1685
"The Word of Life and Patience"
DEAR Friends, in Holland, Friesland, Hamborough, Frederickstad, Dantzick, Palatinate, and all other places there-aways, where God's Truth and Ensign is set up . . . the God of all Power and Peace, through our Lord Jesus Christ, fill you with it and his heavenly riches, that . . . by the Word of Life and Patiences, you may answer the Truth in all, both High and Low; so that you may be a good savour to God in the Hearts of all People. For you know there is no other Way to God, but by ...
Quaker Jane Recommended Reading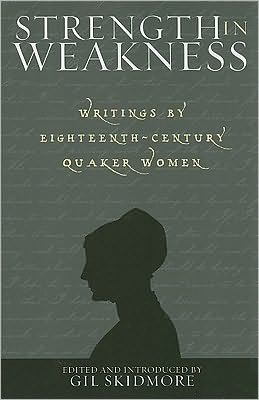 Lovely collection of the writings of a number of 18th Century Quaker women.