Epistle 370
1681
To Suffering Friends
(In Leicester)
DEAR Friends, that are in Prison, and all Friends and Sufferers that are in the County, to whom is my Love to the Lord's Eternal Power . . . that reigns over all, in whom you have Peace with God, and Riches that is Everlasting. Now Dear Friends, your Sufferings has been long in that County, and great have been your Trials, and spoiling of your Goods, through your Adversaries and Persecutors Rage against you; but the Lord's secret Hand and Power, is that which hath upheld ...
Quaker Jane Recommended Reading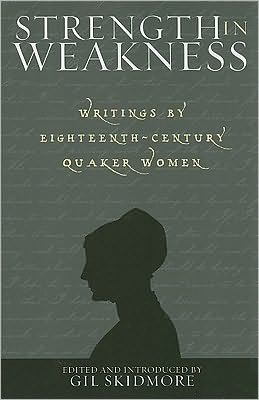 Lovely collection of the writings of a number of 18th Century Quaker women.