Epistle 134
1656

The Saviour Seen
LIVE in Peace, all my Dear Babes of God, one with another, for Patience that obtains the Crown, and hath the Victory. And in Pureness live over the Deceit, and answer the Witness of the Lord God of every one. And keep in the Seed and Life of the Lord God, that ye may feel the Blessing of the Lord God amongst you and upon you.

AND that which doth let you see your Sins, in that stand, and ye will see your Saviour, who was before the World was, him by whom the World was made glorified with the ...
Quaker Jane Recommended Reading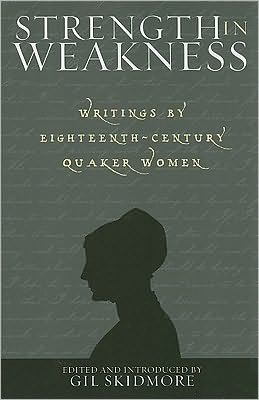 Lovely collection of the writings of a number of 18th Century Quaker women.