Epistle 231
1664
God's care over his Heritage
MY Dear Friends, be faithful to the Lord God every one in the Truth and Power of God, and his Righteousness, that it may flow over all, and walk and live in it, that to the Lord God, you may be a good Savour, and a Blessing in your Generation; Look over all Sufferings, and that which makes you to Suffer: Dwell in the Rock which is above all Storms and Tempests; for now is the Trial of your Faith, now is the Trial of your Meetings (who are gathered in the Name of Jesus). . . . And now is the Trial of ...
Quaker Jane Recommended Reading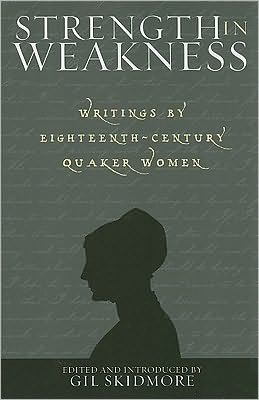 Lovely collection of the writings of a number of 18th Century Quaker women.