Epistle 35
1653
"Stand up, ye Prophets of the Lord"
(To Friends in the Ministry)

STAND up, ye Prophets of the Lord, for the Truth upon the Earth; quench not your Prophecy, neither heed them that despise it; but in it stand, which brings you through to the End. . . . Heed not the Eyes of the World, ye Prophets of the Lord, but answer that in them all, which they have closed their Eye to; that ye may to them tell of things to come, answering that of God in them, that shall remain. Keep ye in your Habitations, ye Sons ...
Quaker Jane Recommended Reading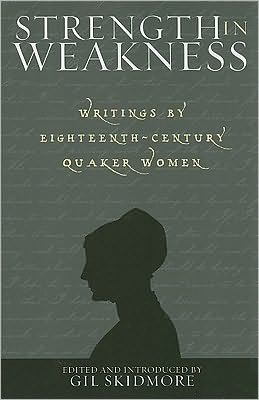 Lovely collection of the writings of a number of 18th Century Quaker women.