Epistle 245
1666
"The Rock of Ages"
O FRIENDS, let Righteousness flow amongst you all, Truth and Equity, Uprightness and Holiness, which becomes the House of God; and live in the holy Order of the Life, Spirit and Power of the Everlasting God. Keep in the Faith that works by Love, that purifieth your Hearts . . . in this you have all pure Unity; and you edifie and build up in the Holy Faith the Gift of God; and this is that which is to be contended for, which is the same that was once delivered to the Saints. O live in the pure Hope, which purifies ...
Quaker Jane Recommended Reading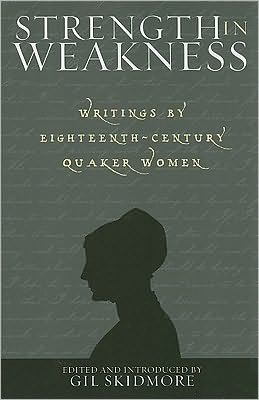 Lovely collection of the writings of a number of 18th Century Quaker women.